Jacsville 1st anniversary bash at Blue Garlic, The Curve
Today is a big day as there will be the Jacsville 1st anniversary birthday bash at Blue Garlic, The Curve. So I picked up my friend, Dennis Chua at Mid Valley with my car and we went staight to The Curve. When we arrived at least before 5, I saw the decoration of the party was so creative and nice with the balloons and met and chat with some of the Jacsville commitee members like Uptown, Leon, Arjuna, Milo, Idolfan, Anita, Anastasia, Rayboy, RayMartin, Ostro and Michael who is the performance coach. Before Jac arrived at the party, there were some games session such as playing straw and band and also limbo rock as well as questions on Jac's acheivement. I won 2 free music CDs for winning both games and quiz. Emceeing for that event was Ostro while the DJ at the background was Rayboy with his assistant Bong Bong. After that, it is time for the dinner and saw lots of food. During the dinner session, i saw Jac, Aunty Maggie and Jac's brother, Julian arrived at that event. Then, the party of that event begins. First, there were a number of performances lined up for the night which includes breakdances and hip-hop rappers from groups such as Rhapsody, Caprice, Tikki Group and much more. They perform very well and awesome especially they did some great breakdance and rapping. Second, there were some lucky draw session and only select 4 lucky winners. Each lucky winner will get the radio pen and also Dream CD and the final lucky winner and biggest draw at the end will get Jac's personal item. I was the one who is the lucky winner that received the prize of the radio pen. This is the first time i selected during the lucky draw and very happy to get the prize. Then, Jac performed some songs for the fans like If I Ain't Got You, Because Of You, I Will Survive, Di Bawah Pohon Asmara..and of course the amazing Gemilang duet with one of the Jac's hardcore fan, Martin when he got the chance to sing the song alongside with Jac. Biggest applause went for that. Finally, there will be an autograph and photo session where i given Jac's exclusive photo which signed by Jac and took photo with her. After that, I went home with my friend at 10:30 pm. It was the wonderful night for Jacsville and thanks to Uptown and all other commitee members for did such a very good job for that event.
Entrance of Jacsville party
Jac was performing If I Ain't Got You for the fans
Me with Jac
Me with Idolfan or known as Aunty Wendy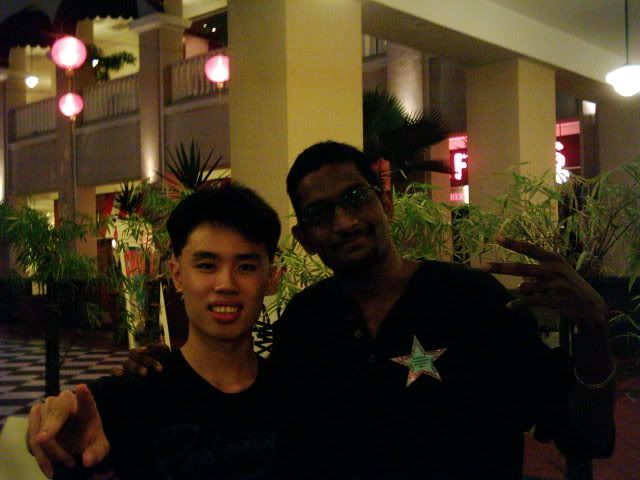 Me with Julian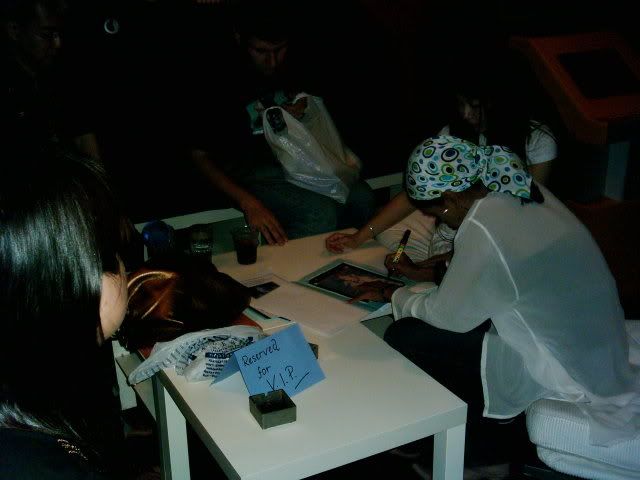 Jac is signing the cerificate for the commitee members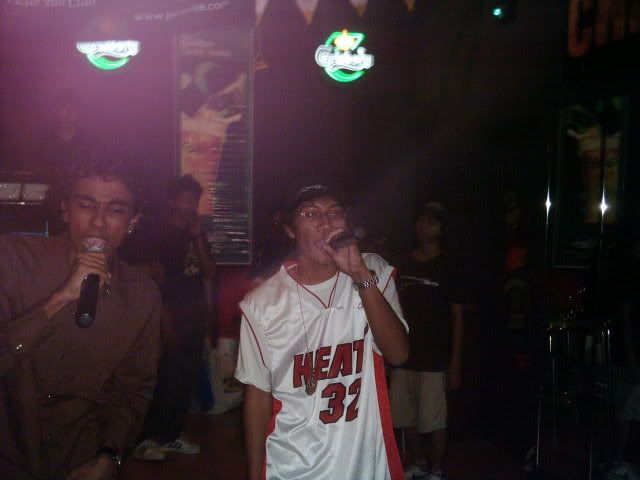 Rapsody was performing rap...Yo! Yo! Yo! Wassupp....
Kenny was doing limbo rock and i was the next turn to do it and i won it.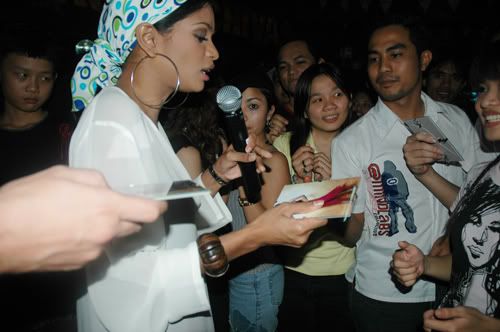 Jac was giving exclusive photo to her fans
Doing breakdance
This is the radio pen that i won during the lucky draw