Sufiah's Hari Raya Open House
Last night was the happiest day for me as i visited Sufiah's family open house in Petaling Jaya. This is the first time I visit the hari raya open house in 20 years since i was born. During her open house, I get to know all her parents, siblings, friends, and relatives. Besides, I really enjoy some buffet including rendang and chicken curry. Thanks to her mother's cooking. Very nice and delicious despite spicy. Finally I would like to thank Kak Sufiah for invited me to her open house and really appericiated to know all her family members . I wish I would like to go to her house again in Hari Raya next year to try her mother's food again. Hehehe.....Now it's Farah Z's open house is next.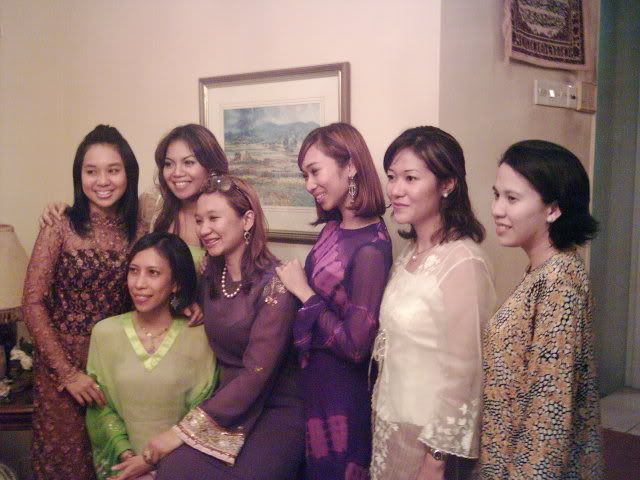 (Standing from left) Sufiah's cousins Maria and Shai, and sister-in-law Amy in white. Seated from left are cousins Abby and Beeza. Sufiah is on Maria's right.
Me with Kak Sufiah